This Wiki is a work in progress! Please be patient while we work on getting the basics all together!
Welcome to the Al-Kimia Wiki!
Al-Kimia is a shared universe of urban fantasy creative works, revolving around the seven alchemic elements and the misfits, loners and losers who wield them. The keystone work is Ghosts in Quicksilver by Elliott Dunstan.
Latest activity
Photos and videos are a great way to add visuals to your wiki. Find videos about your topic by exploring Fandom's Video Library.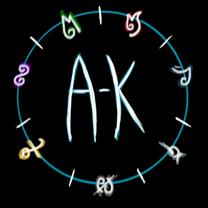 Ad blocker interference detected!
Wikia is a free-to-use site that makes money from advertising. We have a modified experience for viewers using ad blockers

Wikia is not accessible if you've made further modifications. Remove the custom ad blocker rule(s) and the page will load as expected.